The Litt Stik Ultra is twice the size of a Litt Stik Mini and measures in at 10 inches . It produces over 400 true lumens and is not just any cheap flashlight. Built with a strong polycarbonate housing and quality electrical components, Litt Stik Ultra delivers exceptional quality and versatility. The Litt Stik Ultra also features a Glow in the dark button, so that you can see where to switch the light on in the darkest situations. It can also charge your phone with its high capacity 5200mah rechargeable battery. There are 3 different modes that are incorporated which are bright white, low white, and flashing white. The Litt Stik can also float in water and can be submerged 15 feet.
Technical Specifications
Light: White
CRI: 85+
Max lumens: 400LM
Max Power: 3.5W
Color Temperature: 5700K
Length: 5.6"
Certification: CE, ROHS, IP68
Battery: 5200mAh
Charge Time: 4 Hours

Working Time: 5 hrs High White
40 hrs low White
60 hrs Strobe White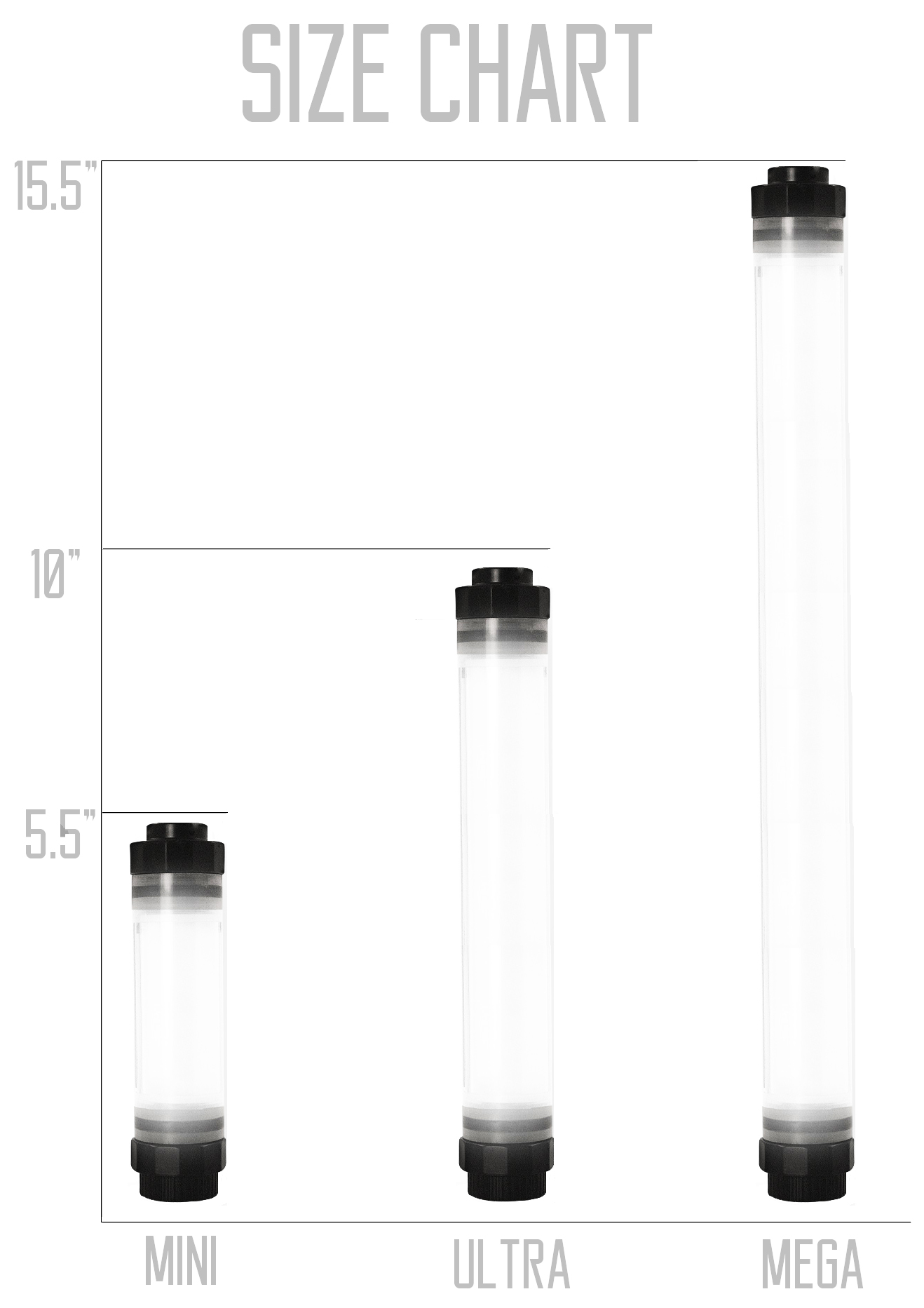 Every new Litt Industries product comes with our industry's best warranty and loyalty program - We provide each original retail purchaser a warranty against defects in materials and workmanship, being stated as the following:
- Battery Replacement
- Circuit board components
- Lanyard
This warranty does not cover:

- Improper follow-up maintenance.

- Installation of components, parts, or accessories not compatible with light.
- Damage or failure due to a misuse, abuse, or neglect.
- Lights used for commercial activities, including those in rental, demo.

There is no related products to display.