Maglite LED Upgrade 2 Cell
Small but powerful our LED Maglite Upgrade brings back your beloved Maglite to modern day LED lIghting. Using Crees powerful 5W LED chip the bulb can produce up to 250+ Lumens of light, blowing away the old incandescent bulb. This Upgrade comes with our sure fit collar so there will be no issues installing the bulb.
Technical Specifications
Light: White
CRI: 85+
Max lumens: 250LM
Max Power: 5W
Color Temperature: 5700K
Length: 0.95"H x 0.40"
Certification: CE, ROHS
Battery: 2 Cell C and D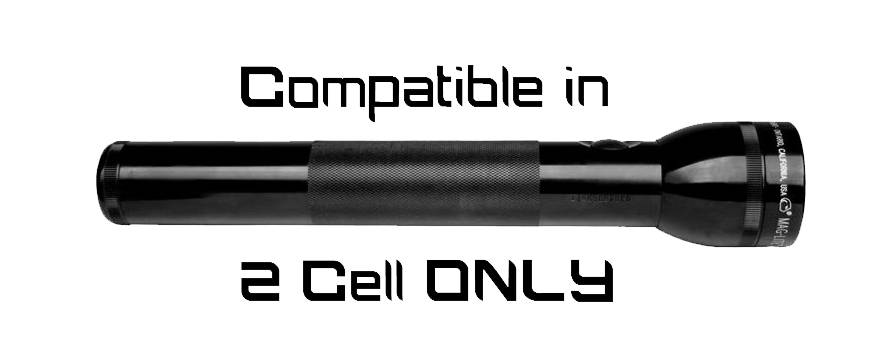 Every new Litt Industries product comes with our industry's best warranty and loyalty program - We provide each original retail purchaser a warranty against defects in materials and workmanship, being stated as the following:
- Circuit board components

- Housing
This warranty does not cover:

- Improper follow-up maintenance.

- Installation of components, parts, or accessories not compatible with light.
- Damage or failure due to a misuse, abuse, or neglect.
- Lights used for commercial activities, including those in rental, demo.

There is no related products to display.